MD&M BIOMEDevice 2019 Tradeshow Recap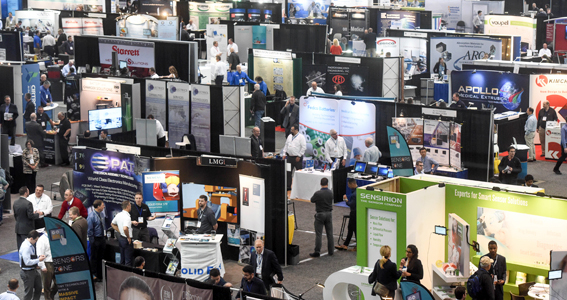 Considered to be New England's biggest medtech showcase, the MD&M BIOMEDevice Boston once again did not disappoint. The 2019 MD&M BIOMEDevice Show at the Boston Convention & Exhibition Center was full of inspiration. Boston, MA was bustling with manufacturers, medical device companies, and design houses from near and far. This was the fifth year CSI Keyboards has exhibited at the Conference. It has proven to be an excellent venue for meeting engineers and buyers from not only all around the country, but the entire world. 
CSI Keyboards showcased our wide range of products including membrane switches, rubber keypads, touch screen interfaces, and our many other user interface and HMI solutions. Being able to exhibit samples of our products allows engineers, buyers or even just the casual or curious passerby to "play" with our products hands-on. It was also great seeing many of our existing customers stop by our booth to chat and learn about some of new products and capabilities. Until next year, Boston!